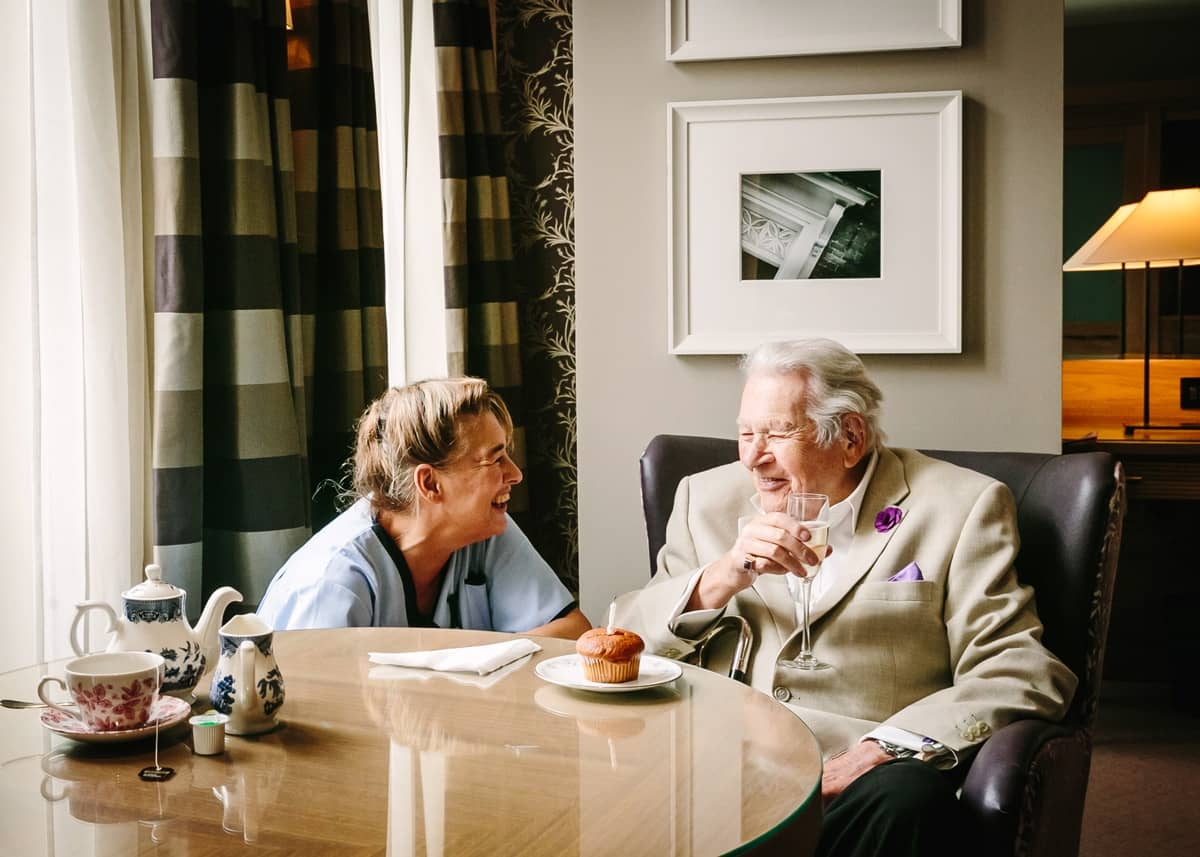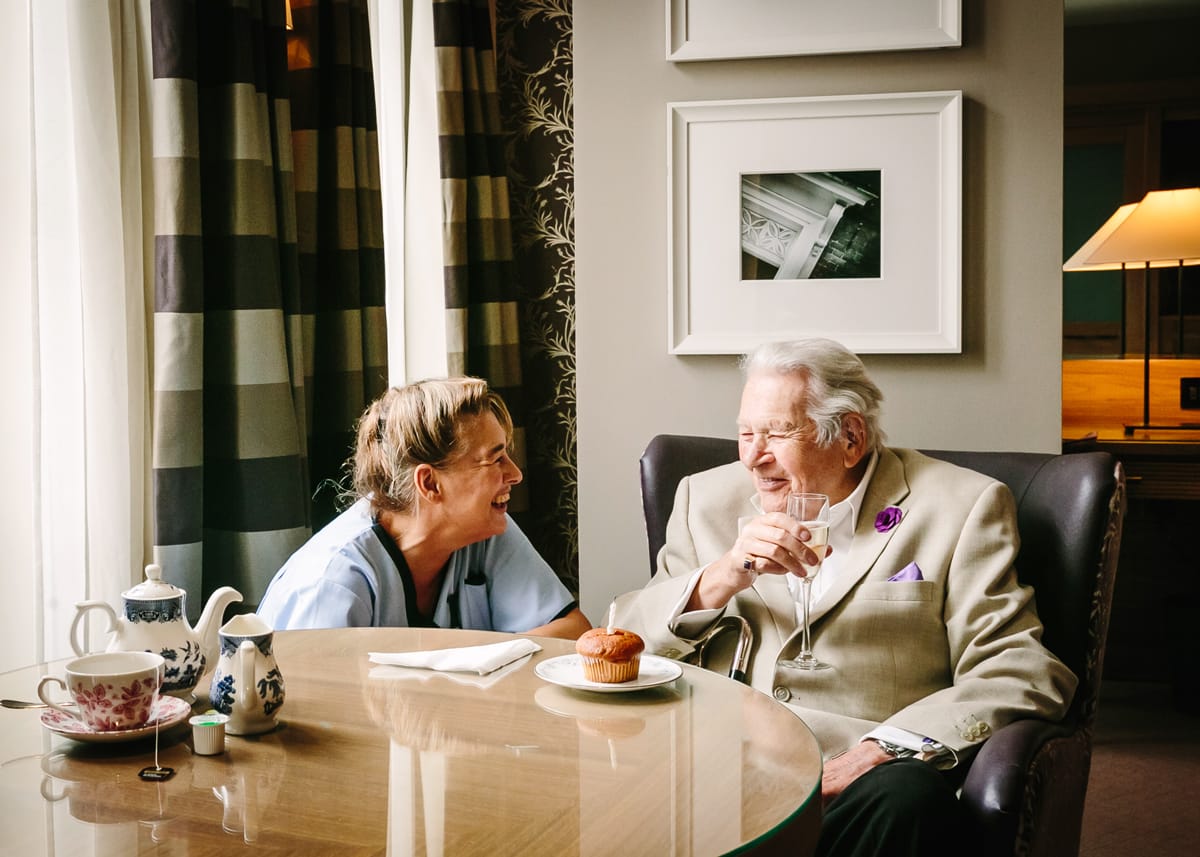 We work closely with clients and their loved ones to offer personal care, support & companionship 24 hours a day in Windsor, Maidenhead and surrounding areas. 
Our levels of care are consistently high and rated "good" by the Quality Care Commission (QCQ).
Personal care covers a whole range of options tailored around you or your loved one being supported with personal hygiene, toileting, dressing and maintaining your or their personal appearance. 
We never use care agency staff. Instead, we have a dedicated team of carers who we recruit, train & develop.
You can be sure that they'll provide personal care discreetly, professionally & respectfully.
We will get to know you before we start providing care, and will understand your likes & dislikes, the tasks you'd prefer to do alone & the beauty or hygiene products you like to use.
Our personal care clients often ask us to help them with:
Bed baths, bathing & showering
Applying make-up & hair care
Oral hygiene & care
Foot care (we're experienced in caring for diabetic clients for whom foot care is particularly important)
Applying lotions
Dressing and getting ready for bed
Shaving support
Toileting & incontinence care, including support with bed pans, stoma/catheter bag or similar
Safe moving & repositioning to/from bed or chair using apt equipment (e.g. hoists, rotundas etc) plus bed sore prevention by trained staff
We create a bespoke personal care package according to your requirements.
We also offer a specialist Nail Care & Cutting Service as an extra service for hard-to-trim toenails. Our trained specialists can be booked additionally on a regular basis. Some conditions that would require a podiatrist to trim your nails would include diabetic feet, ingrown toenails and toenail fungus.
If you need support with meal preparation, please check out Household & Domestic.
Schedule a call with us
For more information on our services and prices, please get in touch via our online form and we'll get back to you within 24hrs. If you'd prefer to talk to someone now then please call us on +44 (0) 1753 369088.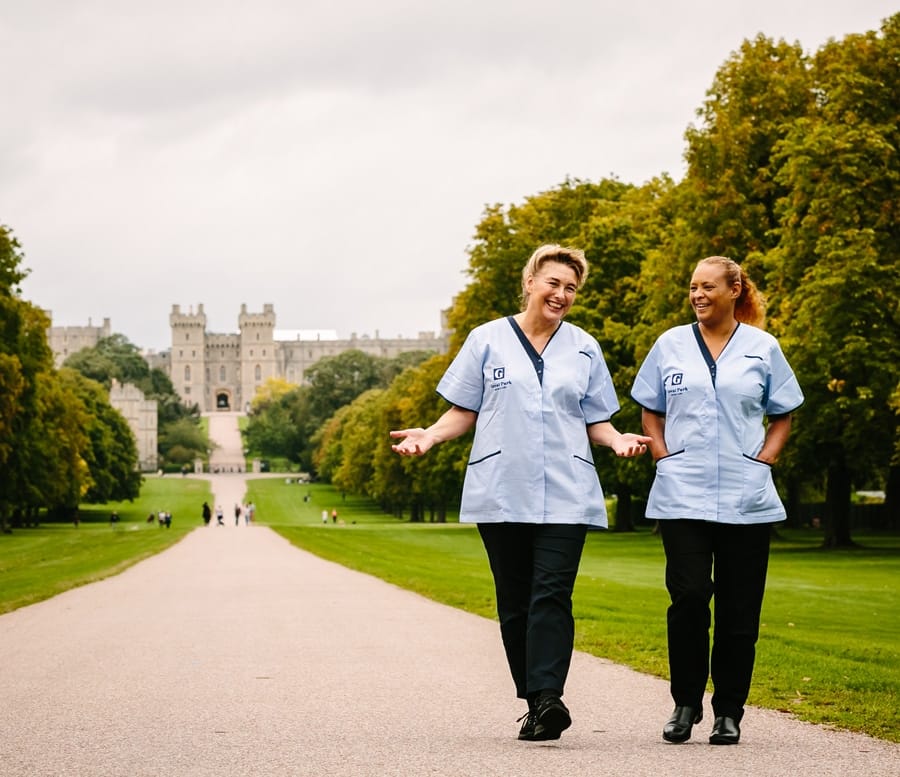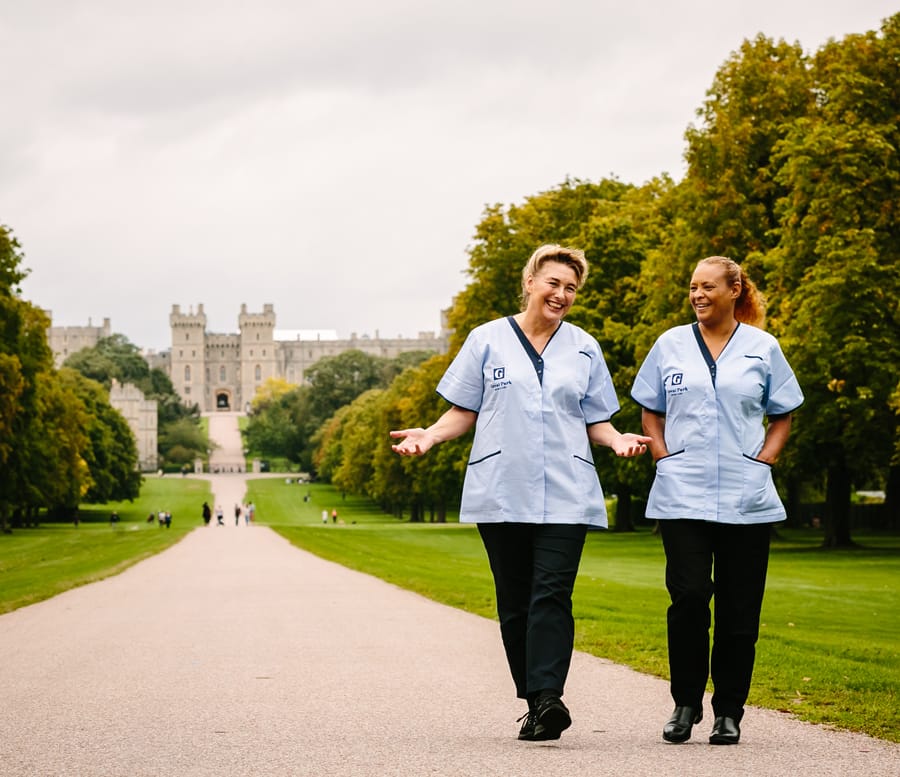 Family overseas?
Many of our families live abroad & trust us to care for their loved ones who remain in the UK.  We remain in contact with families wherever they may be & make sure that communication is clear between families, carers & our management team.
Thanks to investment in state-of-the-art technology, families are now able to log into our digital platform so can see that we're on the case: that live-in care is attentive & friendly, medication given & changes monitored. Once you've employed live-in care carers from Great Park Homecare, you'll get peace of mind that your loved one is in safe hands.
Flexible Care Service
We're here for you when you need us & if you want to miss a visit or cancel our services as they are no longer needed, we just need 24 hours' notice. You won't have to sign a contract, so you get the care that you choose, tailored to your wishes, when you want it.
We're proud of our Care Quality Commission CQC report
In our latest pre-inspection survey, 100% of the responders said that our care workers are caring & kind.
"We can't fault the care given; it's excellent." "They understand my likes & dislikes" & "Very respectable, never embarrassing."
Our standards are as high as our care levels
We hold ourselves to high standards, & pride ourselves on the way we engage with clients, families & the wider community.
As such, we're members of the UK Home Care Association & keep up to date with governance & regulations.