About Great Park Homecare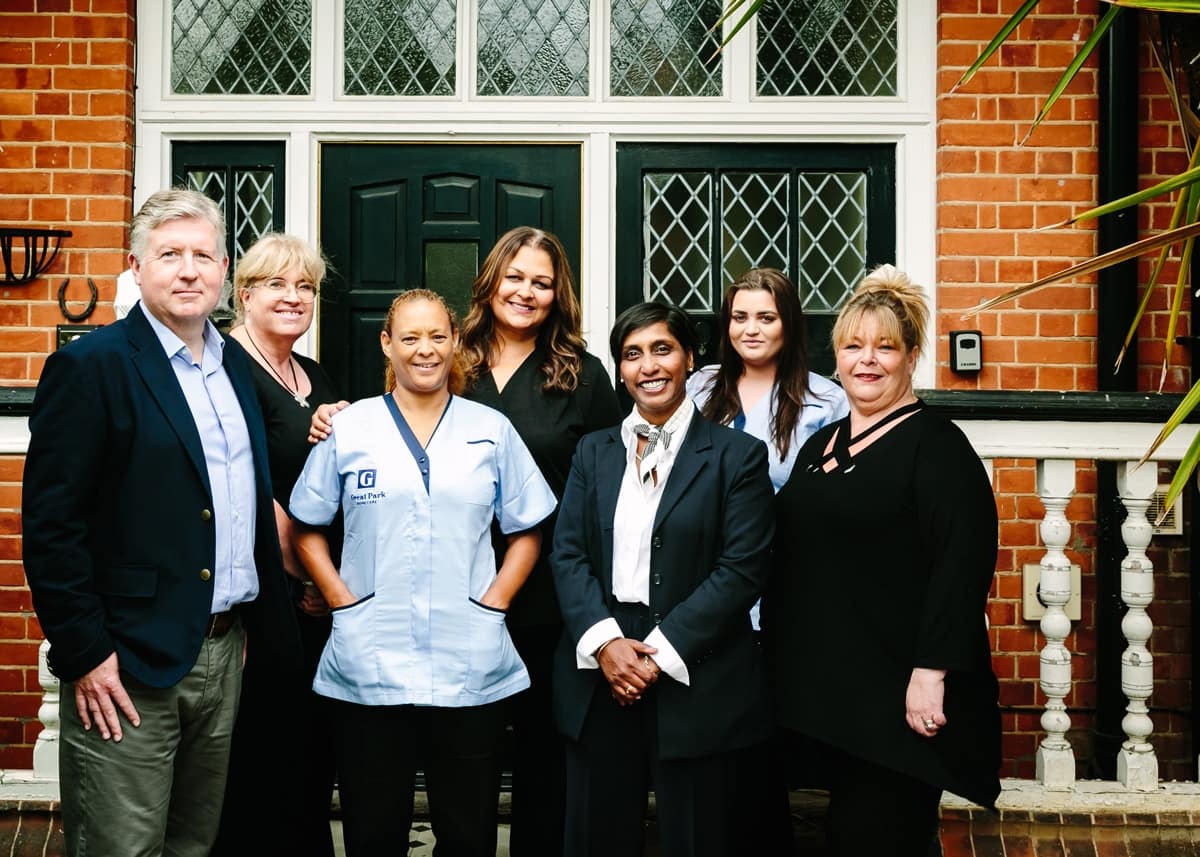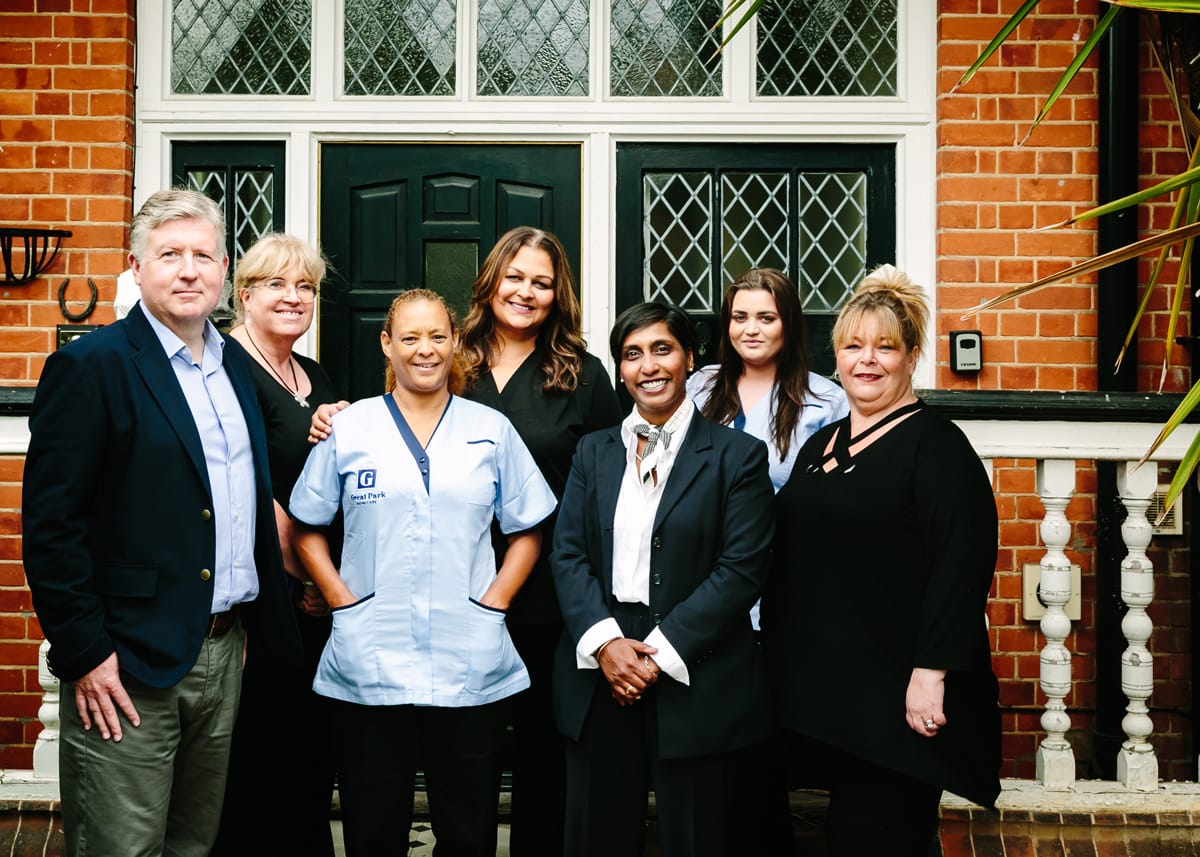 Welcome to Great Park Homecare, where compassionate care and exceptional service come together to create a nurturing environment for your loved ones.
We established Great Park Homecare with the aim of running a luxury home care company which provides exemplary home care services. Our Client Testimonials demonstrate that we continue to successfully accomplish this objective.
We are proud to have built a family of carers, clients and clients' loved ones. Our family is truly global, spreading from Windsor and the surrounding area, reaching right around the world.
Our Commitment to Keeping Families Informed
Because many of our families live abroad, trusting us to care for their loved ones who remain in the UK, we recognise it is particularly important that communication is clear and simple between clients' families, carers and our management team.
This is why we have invested in state-of-the-art technology, so families are now able to log into our digital platform to see how and what care has been carried out, that medication has been given and changes monitored and that we're on the case to respond swiftly when we're needed.
Our Commitment to Quality
We are proud to be registered with the Care Quality Commission (CQC), the independent regulator of health and social care in England. Our dedication to upholding the highest standards of care quality is reflected in our CQC registration, which assures you of our commitment to providing safe, effective, and responsive services to our clients.
The Care Quality Commission (CQC) is an authoritative body that evaluates and monitors care providers to ensure they meet the rigorous standards set for the industry. As a registered care provider, we undergo regular inspections and assessments by the CQC, giving you the confidence that we adhere to the highest standards of care, safety, and professionalism.
As a 5-star luxury care provider, we work alongside the many other professional bodies so you can be sure that the health, safety and welfare of our clients and carers are promoted and protected at all times. We are continuously delivering the highest standards of care, training and local support in our community. Find out more about our Accreditations and Alliances.
In addition to providing Ascot home care, we provide home care in Windsor, and the surrounding areas including Windsor, Old Windsor, Ascot and surrounding areas including Bray, Datchet, Dorney, Englefield Green, Eton, Eton Wick, Great Park and Winkfield which are all detailed below and on the map.
If you're not sure if we cover your area, please do get in touch and we can advise.

With a 'Good' rating from the Care Quality Commission & a desire for our clients to lead happy, fulfilled & independent lives, we offer peace of mind for families in Windsor & beyond.
Our vision: 5-star care
Our core values of uncompromising standards, exceeding client expectations & making a real difference to peoples' lives has enabled us to build an exceptional reputation. Great Park Homecare is a care provider that you can trust & believe in.
Our focus is 100% on our clients. Our aim is to provide a service that is driven by their needs & aspirations. We listen to each individual's wishes & create a bespoke care package for them, working with loved ones & external healthcare professionals when relevant, to tailor services to ever-changing health needs
Schedule a call with us
For more information on our services and prices, please get in touch via our online form and we'll get back to you within 24hrs. If you'd prefer to talk to someone now then please call us on +44 (0) 1753 369088.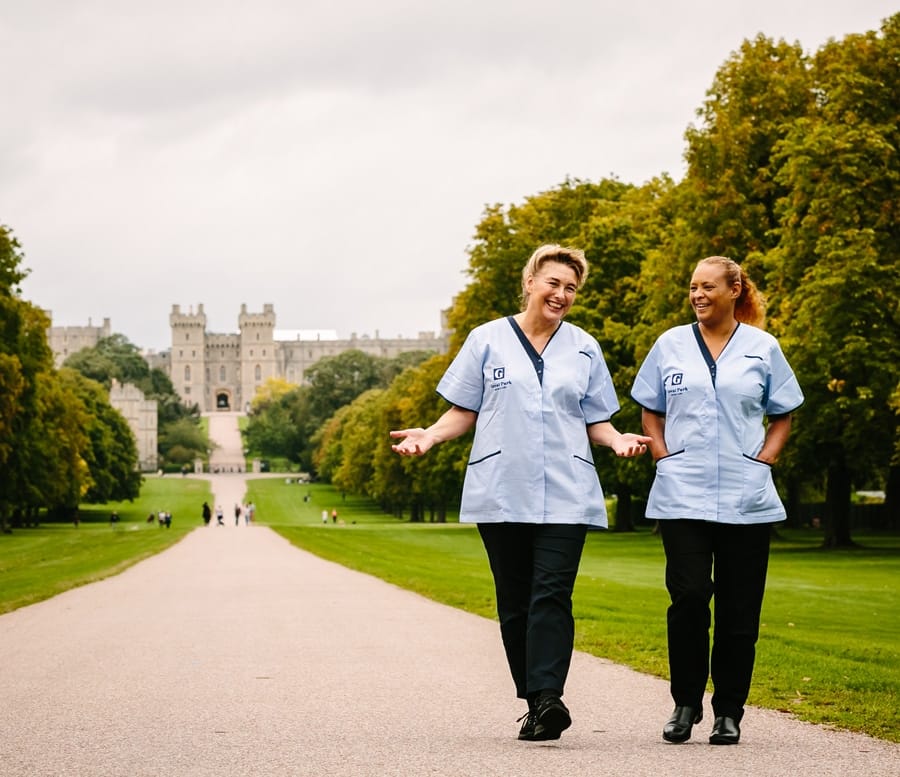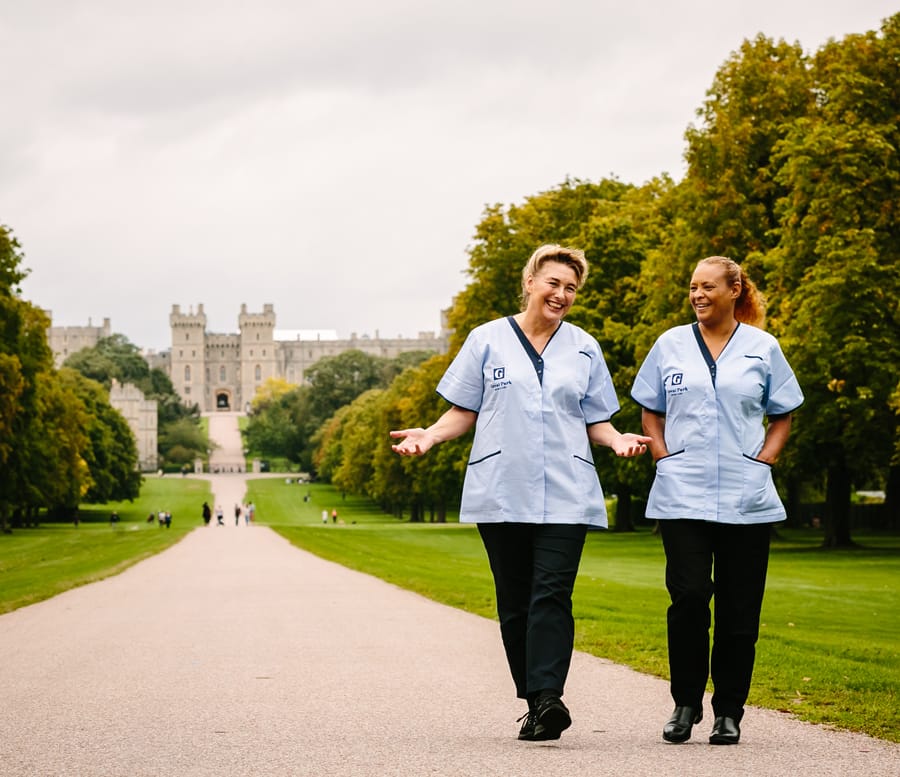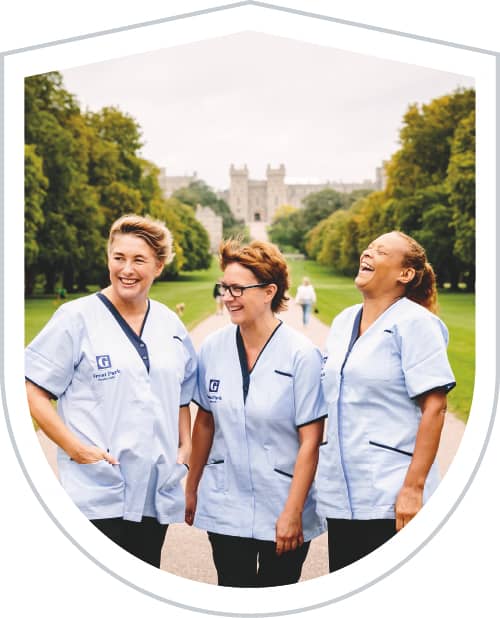 Would you like to join our great family?
Our award-winning status & excellent local reputation mean that we are welcoming new clients every week. So we're always recruiting outstanding home carers who care with compassion & will go the extra mile for our clients.
If you are interested in joining our caring family & are a car owner-driver, please contact us. If you're expecting a typical Windsor or Ascot care agency, prepare to be pleasantly surprised!
"Management are very kind and helpful and very approachable"

– Home Carer, Annual Staff Survey 2019