What is the difference between a domestic agency and a home care provider?
Domestic agencies can only help with tasks like ironing and cleaning. However, unlike home care provider staff, they are not regulated or registered with the Care Quality Commission and may not have undergone a Disclosure and Barring Service (DBS) check. Our staff have to adhere to a 'Code of Conduct' and are also bound by the Company's many Policies and Procedures that keep you safe and give you peace of mind.
Can I get help with everyday tasks however small?
We know that it can hard to seek help for those minor tasks you have previously been able to undertake independently. However, we can enable you to remain independent with those tasks you can do but just giving a helping hand with those small tasks you find a little more difficult. No task is too small.
What help can I get to fund my support and care?
Help with daily living activities need not be a costly affair as there are benefits to help you pay for them such as the Attendance Allowance and Personal Independent Payment (PIP) regardless of income or savings  We can direct you to the right people  to discuss your personal situation and find the right financial solution to meet your needs.
Can I get help when I leave hospital?
Yes, we provide long and short-term care services to get your home from hospital (Re-ablement).  You can set this up with us beforehand if you know in advance (with your authorisation, we can work with the Discharge Team in your hospital), or you can let the hospital staff and/or Discharge Manager know you would like us to take over your care and support at the point of leaving hospital. Our experienced Care Management Team would be very happy to help you organise the logistics of getting you home, or to work in partnership with the hospital to meet you at your home or arrival.  Please contact us to find out more about how this can be arranged so you do not have to worry.
Am I tied into a Payment Contract of any kind?
All our fees are transparent and discussed before your care begins if you are meeting the costs privately. Unlike many care agencies or providers, our clients are not tied into a 'payment contract' for a minimum period of time.  We just focus on your needs being met. There is no VAT to pay either.  The only Agreement we ask you to sign before we deliver support, is a non-financial Agreement, to agree the nature and Terms and Conditions of our Services that we will provide.
Will I know who my Home Carer is?
Yes, whilst every endeavour is made to match your personal likes and dislikes with a suitable Carer whom you can trust and enjoy him/her assisting you , our Care Management  Team will always introduce you to your Home Carers on their first visit.  The Care Manager will be able to discuss the personality of the Home Carer to match your preferences.
What happens if I am unhappy with the standard of service I receive?
Whilst we pride ourselves on the outstanding and compassionate levels of care delivered by our fully trained Home Carers, we recognise that sometimes things might not always be right for you. Through our rigorous real-time monitoring systems, regular client reviews and your access to both the Office telephone and email, we would welcome any feedback, complaint or compliment about our service. As part of the Great Park Homecare 'family', our clients' wellbeing is our first priority, so we ensure you are listened and responded to in a positive and constructive manner at all times to make things right for you.  We very much seek to deliver value for money.
Schedule a call with us
For more information on our services and prices, please get in touch via our online form and we'll get back to you within 24hrs. If you'd prefer to talk to someone now then please call us on +44 (0) 1753 369088.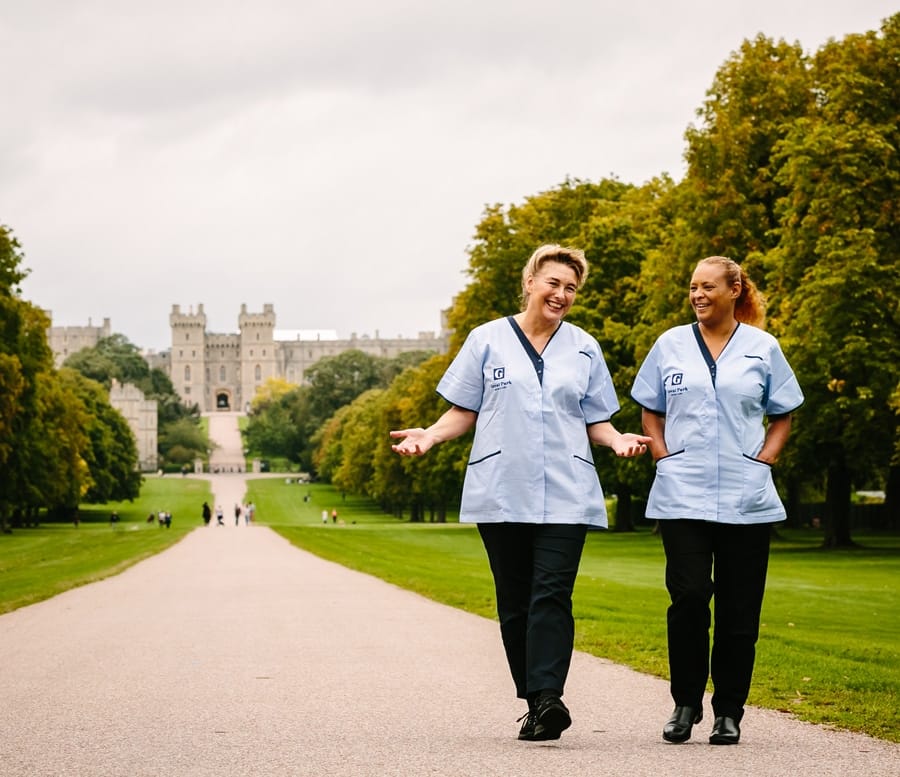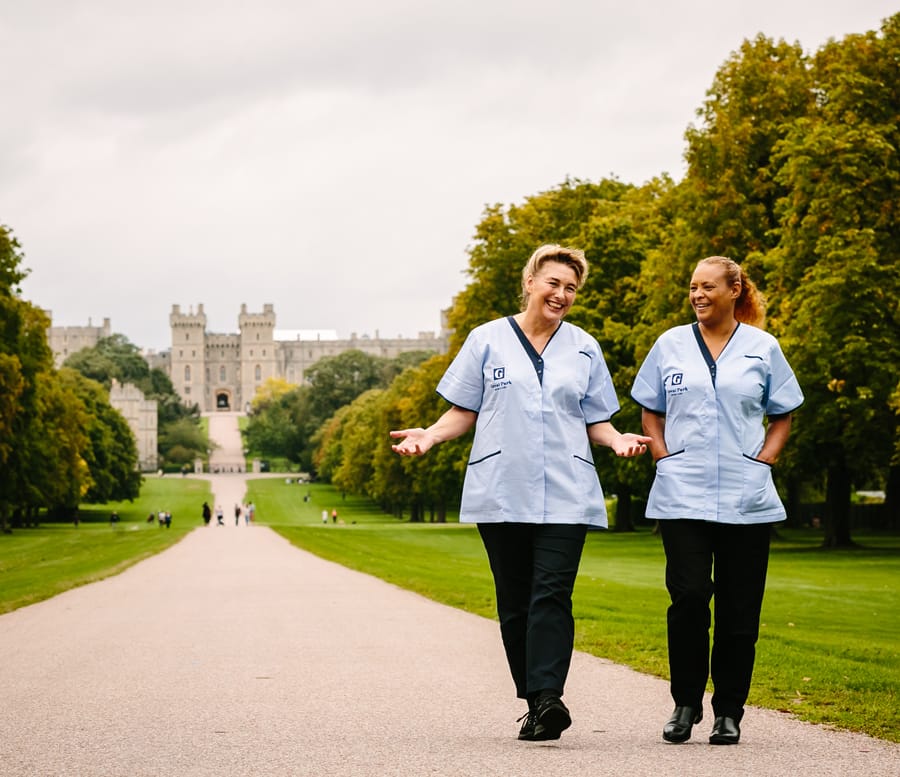 'All clients have exclusive access to our Trusted Partner Network for peace of mind to further manage their house, finance and wellbeing' As our loved ones age, ensuring their well-being and comfort becomes a top priority. Many seniors wish to continue living...
read more