Home Care Services in Windsor & Beyond
home care services windsor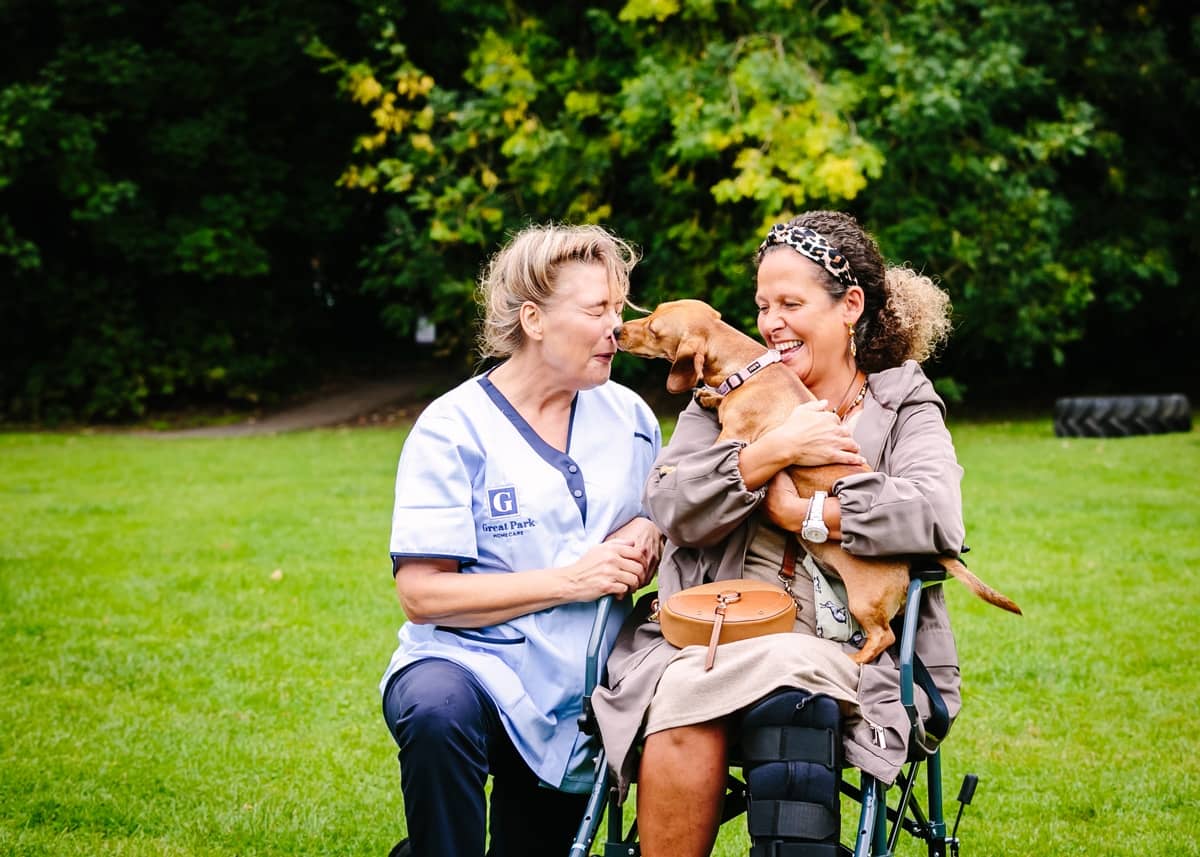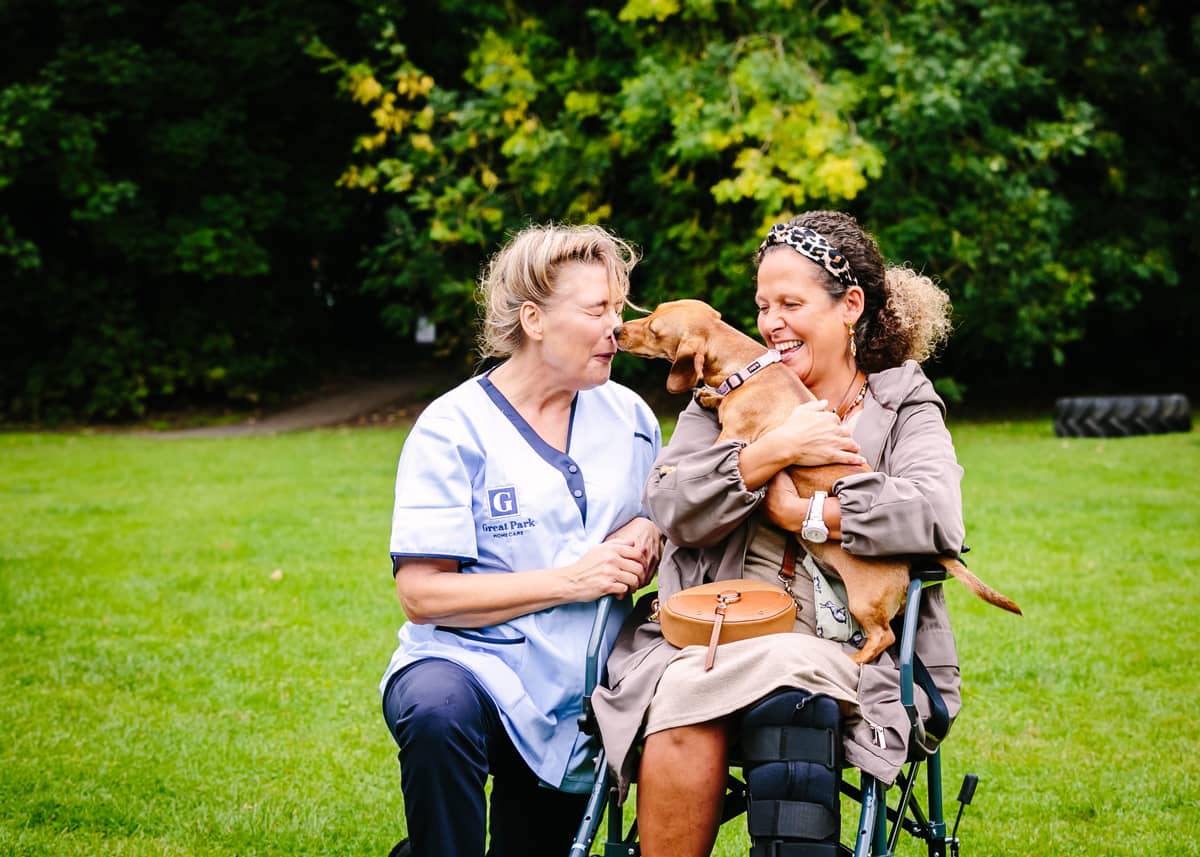 We're a care company with a heart & always go the extra mile for our clients.
Whether it's finding out everything we can do to make them happy when we first meet, delivering our care packages with love & respect, or keeping in touch to make sure they're delighted with our service, our standards are high.
If you're looking for care visits, respite care, personal care, live in care or any other quality home care in Windsor, Maidenhead, Virginia Water or surrounding areas, our unrivalled care will exceed – not just satisfy – your care requirements.  We also offer live in care & care for people with physical disabilities, as well as delivering dementia care & domiciliary care.

Rated good by the Care Quality Commission (CQC) our hardworking & devoted care team work closely with our hand-on management team to deliver exceptional care, so our clients can continue to live in their own homes.
Are you considering care support?
You or your loved one might want to consider our services if you're finding it hard to cope with your usual daily routines, but you don't want to move into a care home.  You might find washing, dressing or getting out & about is too challenging, but it's safe for you to live in your home, or for it to be adapted so you can live in it.
Work with us & we can support you or your loved one to maintain independence, stay close to community, family & friends & not move into residential care.  We offer tailor made care packages which will fulfil your current needs & aspirations.  Our support services are flexible, so if your needs change, we can alter or cancel your care services with 24 hours' notice. 
Our steps to quality home care
We Listen.
You want to make sure you choose the best care possible for yourself or your loved one.
If requested, our  experienced and qualified Registered Care Manager will visit you at home on a no-obligation basis at your convenience.  She listens carefully and explores with you what support you would feel comfortable receiving in your home.  If it isn't right for you, it isn't right for us.
You'll always be in safe hands.
We Understand.
You're looking for personalised care which reflects your preferences & requirements.
Our carefully created, bespoke Care Plans are designed to reflect your exact wishes & are offered on a 'flexible care' basis. We do not have any 'hidden fees' that will come as a surprise at any point.  As a Company, we firmly value 'integrity', something which sets us apart.
We appreciate how important it is to provide a transparent & flexible service for clients, to match their changing needs.
You'll get the great care you want.
We Care.
You're looking for discreet, compassionate & first-class care. Our fully trained and competent staff  deliver exactly that.
For additional peace of mind, we use state-of-the-art monitoring technology to constantly regulate, monitor and communicate with clients and staff, give real-time updates. This enables our Care Team to respond efficiently and swiftly to any clients changing needs. Friends and families, however far away, can stay reassured that their loved one is in great, safe hands. 
You'll be happy you chose us and joined our caring family.
Schedule a call with us
For more information on our services and prices, please get in touch via our online form and we'll get back to you within 24hrs. If you'd prefer to talk to someone now then please call us on +44 (0) 1753 369088.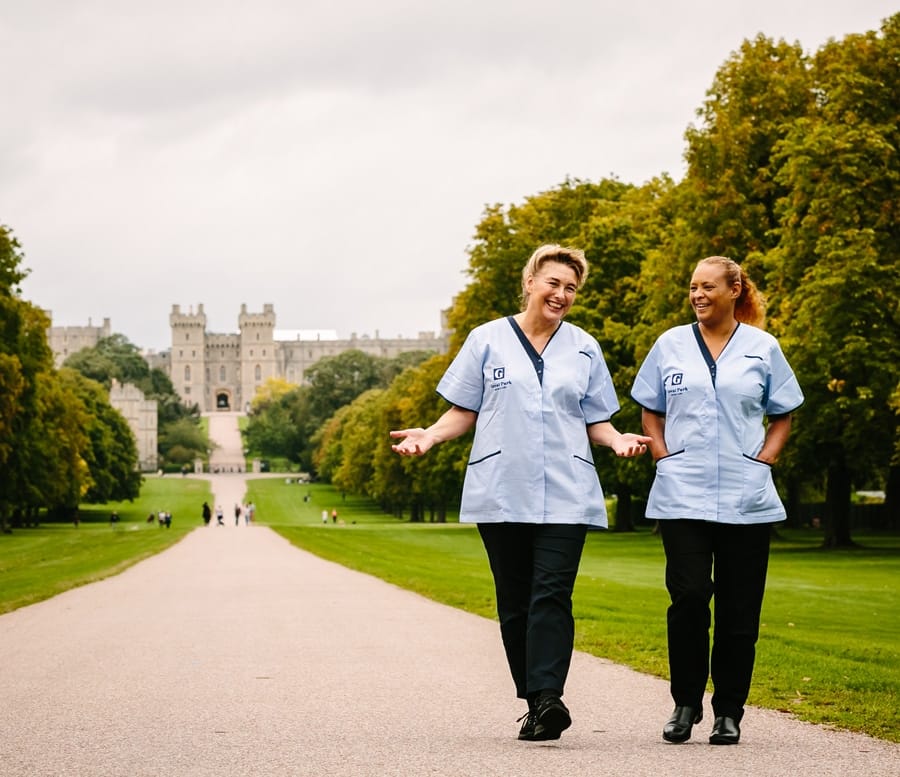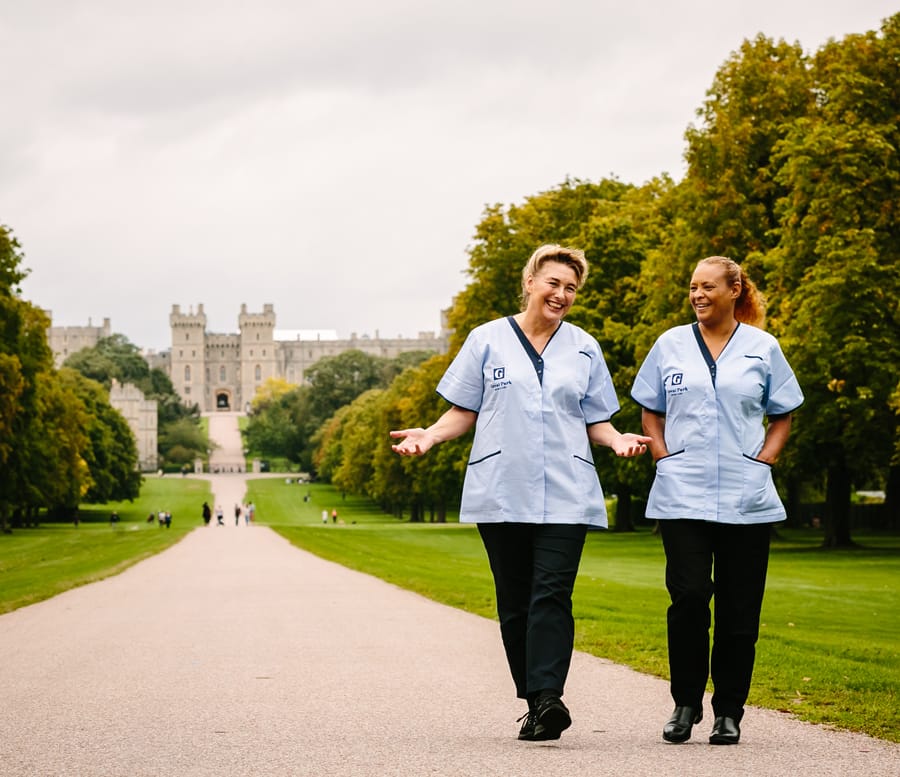 Free Home Care Advisory Service
If you're confused about care options & have questions around what's available, finances or anything else, please book in for a free call. 
We're practical & proactive
Each client's care needs are reviewed using real-time monitoring technology as well as face to face Review Meetings.
We call every client regularly to check they are happy with their care.
Our flexible care service is as popular as it is unusual
We're here for you when you need us & if you want to miss a visit or cancel our services as they are no longer needed, we just need 24 hours' notice.  You won't have to sign a contract, so you get the care that you choose, tailored to your wishes, when you want it.
Care around the world
Many of our families live abroad & trust us to care for their loved ones who remain in the UK.  We remain in contact with families wherever they may be & make sure that communication is clear between families, carers & our management team.
Thanks to investment in state-of-the-art technology, families are now able to log into our digital platform so can see that we're on the case: that care has been carried out, medication given & changes monitored.