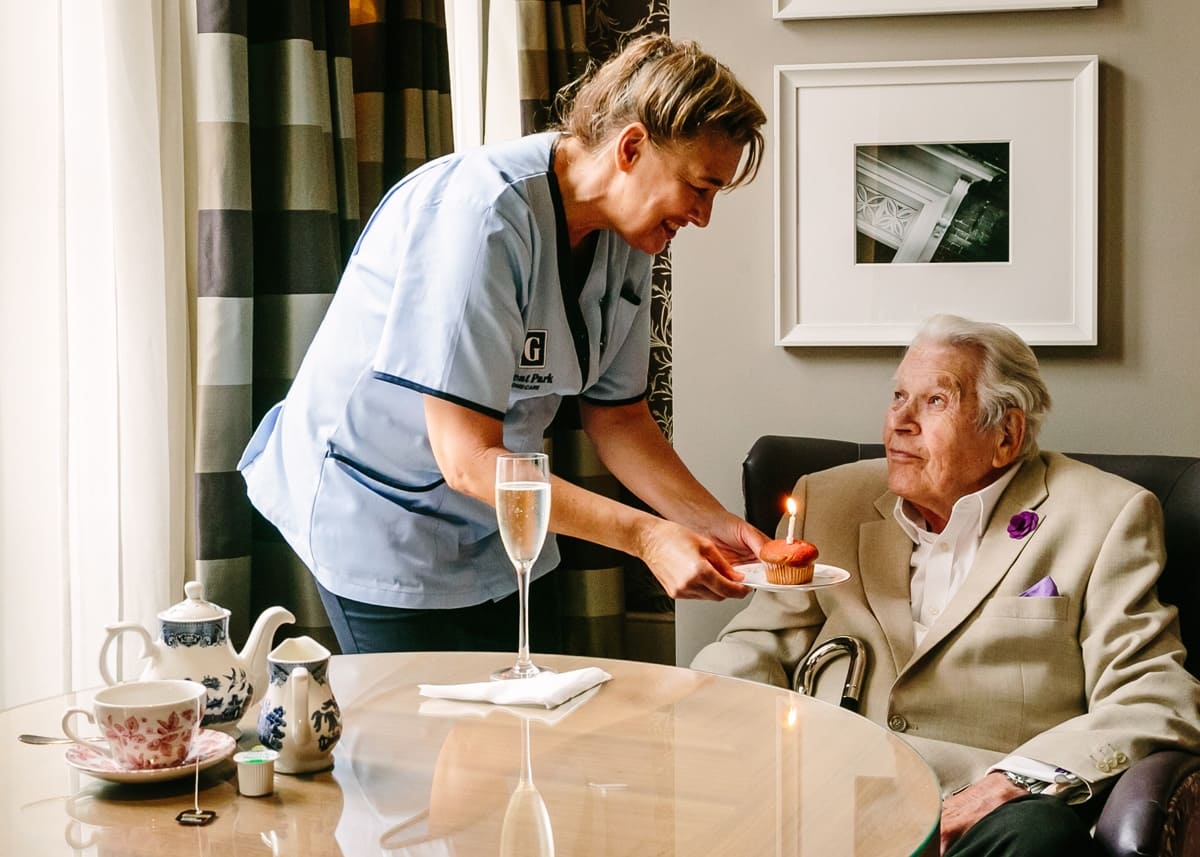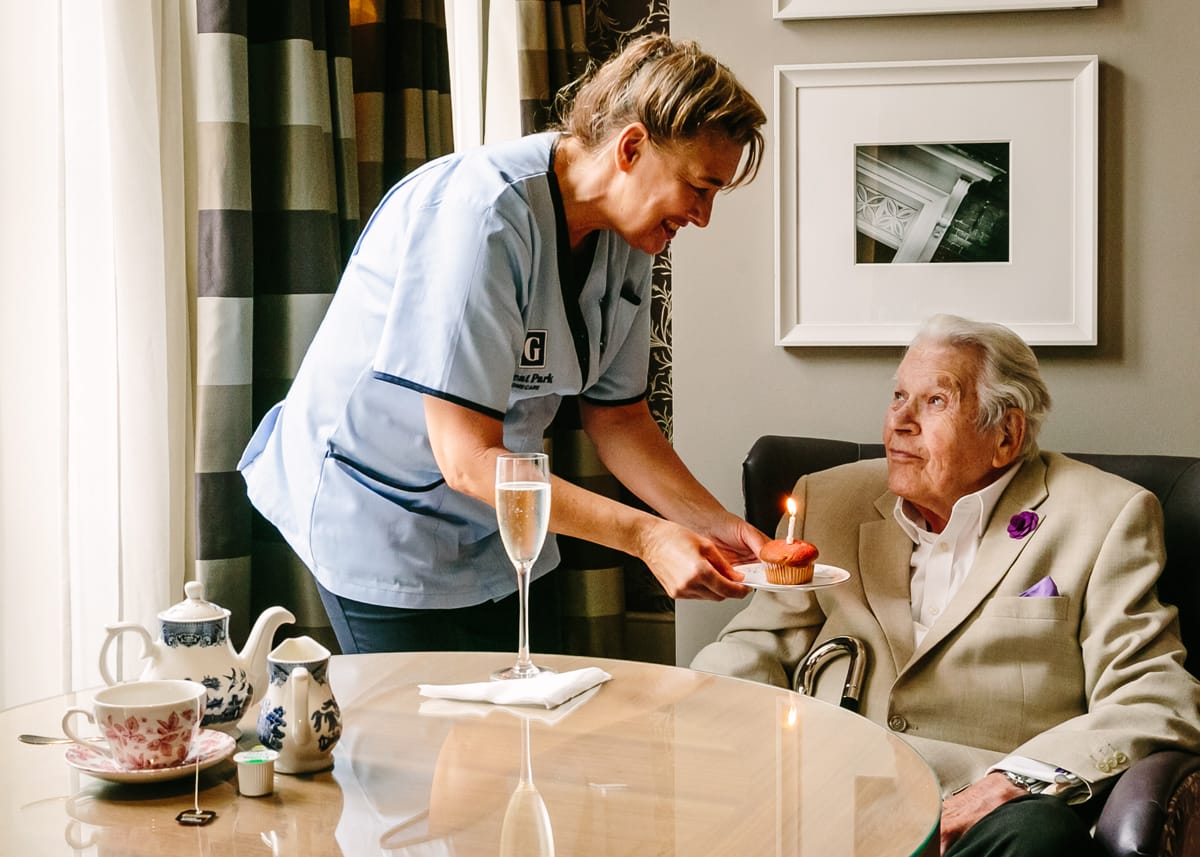 Thanks to our best-in-class live-in care services & highly trained live-in carers, we deliver safe comfortable, support & care in Windsor, Maidenhead & beyond.
This residential care means our clients receive the personal care they need in their local community & are able to stay independent at home.
With your trained, professional & respectful live-in care worker, you or your loved one get support with anything & everything including personal hygiene, healthcare support, household tasks & companionship.
Three steps to first-class care and support
We Listen.
You want to make sure you choose the best care possible for yourself or your loved one.
Our Care Manager will be happy to visit you at home on a no-obligation basis, so we can discuss & discover how we can best support you.
You'll be in safe hands with our live-in care.
We Understand.
You're looking for personal live-in care which reflects your preferences & requirements.
Our carefully created live-in care plans reflect your wishes & preferences & are offered on a no-contract basis.
You'll get the live-in care you want.
We Care.
You're looking for discreet & compassionate first-class care.
It's our pleasure to also offer state-of-the-art monitoring technology for additional peace of mind.
You'll be happy you chose us for live-in care.
Home care service for people living at home
If you're looking for home care or care workers in Windsor & Maidenhead, our care team offers consistently high-quality levels of care for people living in their own homes.  This can be full time, or part time – whatever your care requirement.
Schedule a call with us
To find out more about our live in care Windsor & Beyond services, please get in touch via our online form and we'll get back to you within 24hrs. If you'd prefer to talk to someone now then please call us on +44 (0) 1753 369088.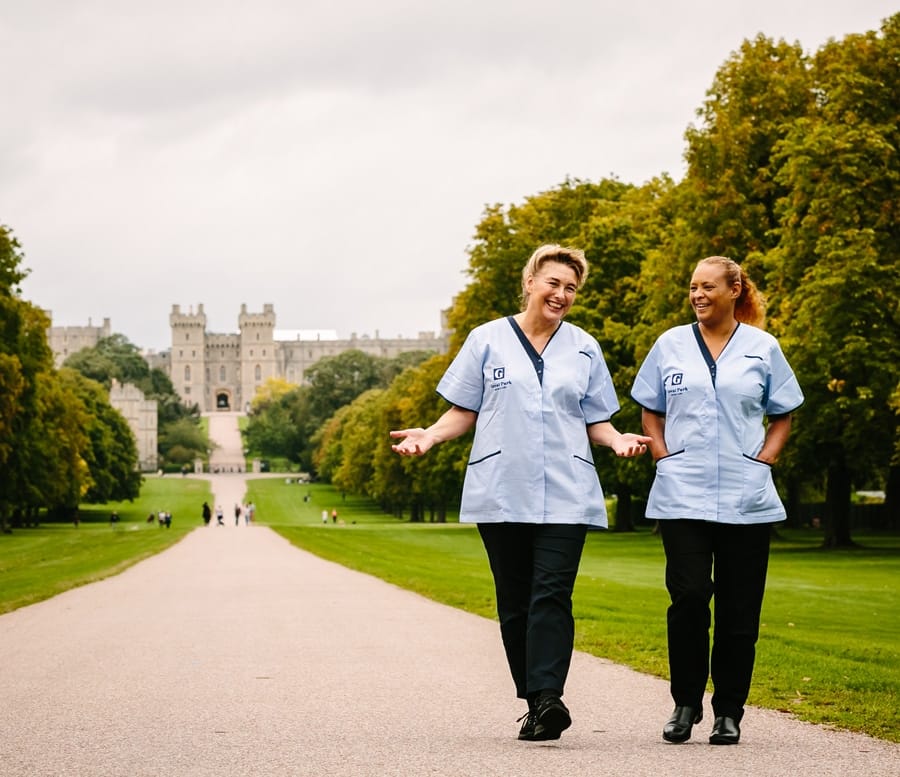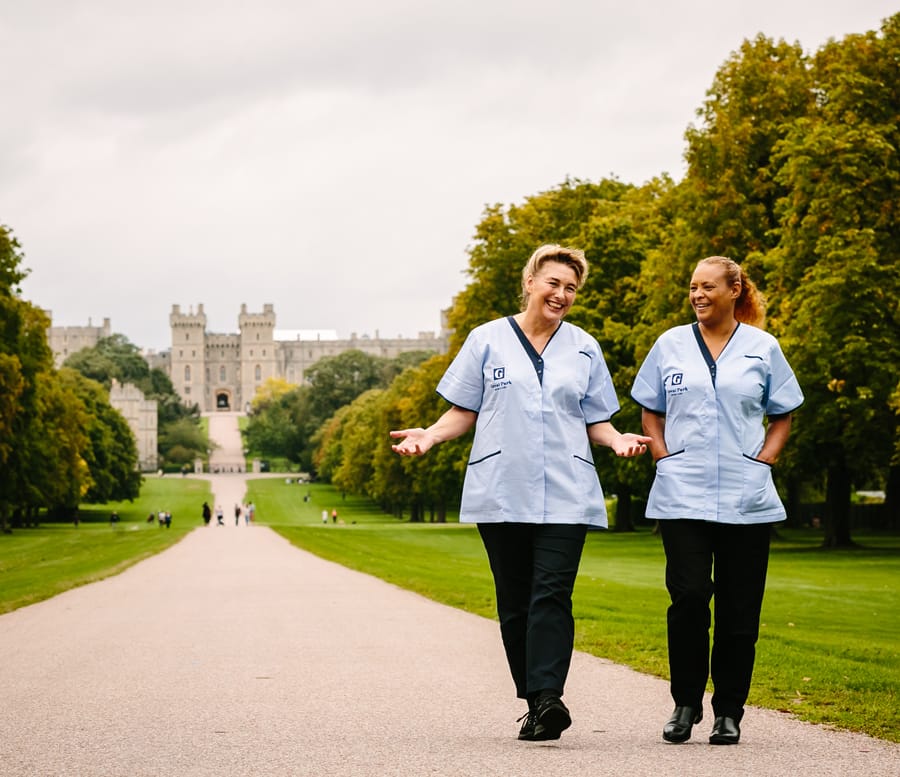 Family overseas?
Many of our families live abroad & trust us to care for their loved ones who remain in the UK.  We remain in contact with families wherever they may be & make sure that communication is clear between families, carers & our management team.
Thanks to investment in state-of-the-art technology, families are now able to log into our digital platform so can see that we're on the case: that live-in care is attentive & friendly, medication given & changes monitored. Once you've employed live-in care carers from Great Park Homecare, you'll get peace of mind that your loved one is in safe hands.
Flexible Care Service
We're here for you when you need us & if you want to miss a visit or cancel our services as they are no longer needed, we just need 24 hours' notice. You won't have to sign a contract, so you get the care that you choose, tailored to your wishes, when you want it.
We're practical & proactive
Each client's care needs are reviewed using real-time monitoring technology as well as face to face Review Meetings.
We call every client regularly to check they are happy with their care.
Free Home Care Advisory Service
If you're confused about our live in care Windsor & beyond options & have questions around what's available, finances or anything else, please book in for a free call.
We're proud of our Care Quality Commission CQC report
In our latest pre-inspection survey, 100% of the responders said that our care workers are caring & kind.
Our standards are as high as our care levels
We hold ourselves to high standards, & pride ourselves on the way we engage with clients, families & the wider community.
As such, we're members of the UK Home Care Association & keep up to date with governance & regulations.